Canada - British Columbia - Steelhead med mere - del 6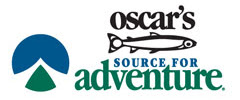 Fishing Report, September 29, 2015

Lakes
Trout are trying to put weight on for the winter and are more aggressive. Pictured: 11.5 lbs trout caught on Ootsa Lake using a black Apex.

Saltwater
Coho fishing is done. Some winter Chinook being caught and Halibut fishing has been good.

Bulkley & Morice Rivers
Bulkley River is excellent. Steelheading has been awesome and the water levels are great.
Morice has been slower. The fish are in but fishing has been tougher.
Kispiox
Water level has come up and is a bit cloudy. Steelheading has been good.
Kitimat
Coho fishing has been excellent. Lots of fish weighing in the teens and some in the 20lbs.
Lower Skeena
Skeena is coloured but fishable. 15lb Coho caught recently at China Bar. Steelhead being caught throughout.
Photo Credit:
Luke A. Saffarek
Owner of Tiger Fly Outfitters - Custom Flies & Tigerfish Safaris




Patagonia Gear Night: Tonight, 6:30, in the store.
There will also be a talk on the Proposed Catch and Release Study on the Steelhead in the Bulkley River.
Copyright © 2015 Oscars Source for Adventure, All rights reserved.
Your on our list.

Our mailing address is:


Want to change how you receive these emails?
You can update your preferences or unsubscribe from this list