Canada - British Columbia - Steelhead med mere - del 8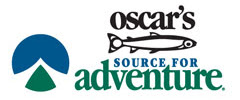 Fishing Report, October 13, 2015

Babine River
Upper river is clear but downstream is still quite dirty. Steelheading has been good.
Bulkley & Morice Rivers
Heavy rains blew out the Bulkley on the weekend and levels rose by almost a meter. In the last couple days it has started to drop and the Bulkley below the Telkwa has 2 feet visibility and above the Telkwa is even better. However, more rain is in the forecast.
Morice also rose by almost a meter but has started to clear. It has about 2 feet visibility and the boat-launch is usable. People are hooking a couple fish a day.

Kispiox
River is starting to drop but is still high and murky. Some people are out fishing with a bit of luck.
Kitimat
As of Tuesday the river was fishable, but it did rain quite a bit Tuesday afternoon which may put the river out again. Coho are still running but more are turning red.
Lower Skeena
Skeena river is high and dirty. Heavy rains caused a slide on the Copper and it is mud. The Kalum is murky. Most of the other tributaries are also high and dirty.
Copyright © 2015 Oscars Source for Adventure, All rights reserved.
Your on our list.

Our mailing address is:

Want to change how you receive these emails?
You can update your preferences or unsubscribe from this list